Central texas & SOUTHERN LOUISIANA (
Lake Charles) 

Leading Roofing, Siding, Gutters, and Windows Contractor. Roofing Installation for residential & Commercial

RPC Roofing is a Texas & Southern Louisiana (specializing in Lake Charles) roofing company that offers residential and commercial roof services – from new roof installation, to roof repair to full roof replacement. We provide all types of roof installations, from full roof replacement to roof repair services. RPC Roofing & Insulation, work with all major shingles manufactures and can provide you with a lifetime manufacture warranty. We are proud to be a select authorized contractor with Firestone, Duro-Last, Duradek, IB Roof Systems that are top manufactures for your flat or low-sloped roofs. We are a click or phone away to schedule a one-on-one consultation to discuss your concerns, goals, and thoughts. Our strong commitment to the customer and our irreproachable services is what defines us from other roofing contractors.
Attic Insulation
We are Certified Preferred contractor with Owens Corning Attic Cat Insulation
Gutter Installation and Gutter Guards
If you are looking for a trusted gutter installer, first of all make sure the company staff is competent in installing gutter systems. Our workers are ready to install rain gutters using durable materials and respecting the technology to reduce the risk of leaking and weakening in future. RPC Roofing offers full gutter service. Our business is built on quality workmanship, great customer service, and the best material available. We are equipped to handle all your installation and repair needs: Seamless Gutters, Downspouts, Gutter Guards, Copper Gutters and Downspouts, Half-Round Gutters, Commercial Gutters. 
We are proud to be certified by
Our Company
Our Company
Yes
And there can't be any second opinion on this. Your roofer must be licensed!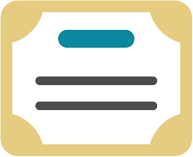 Licensed
Most likely No
Engaging into a work contract with unlicensed roofer is against the law!
Yes
With our business insurance you can rest assured that your property is protected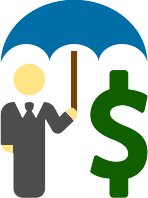 Insured
Not necessarily
It is not rare that shady companies cut corners on business expenses that are absolutely vital
Yes
We want to make sure you clearly understand each and every step of the process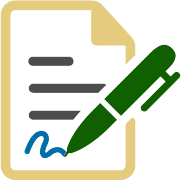 Clear Contact
Read the fineprint
Sometimes hidden fees and surcharges are even more than 50% of the project cost
Yes
All our workers are trained, experienced and, of course, background checked
Professional Staff
Do not expect that
Shady companies outsource their work force on craigslist or pick up day laborers at Home depot.
Yes
We are click or call away, ready to assist you and make the whole process stress-free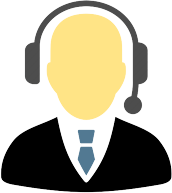 Reliable Support
Answering Machine
You might not be getting proper customer support after you sign papers and pay deposit
so it's an
easy call, right?
From the very start we knew that RPC Roofing were going to carry out our roofing project seamless. Consultation, professional advice, communication, their bid with materials and labor in detail, and execution were all solid. We we extremely satisfied with them that we also hired them to replace our windows, which was another project done well, within the budget discussed and on time! I can recommend this company without any reservations.
I absolutely LOVE my new roof. We had recent damages to my house and I needed new roof installed fast, otherwise I was facing more damage to the inside. Russel, the owner of RPC Roofing was very professional and courtesy from day one. Their estimator did a great job explaining me what needed to be done and what was not necessary, unlike the other guys from Thumbtack I had to come over for an estimate. They finished my project and I am very grateful for what they did for me on a short notice.